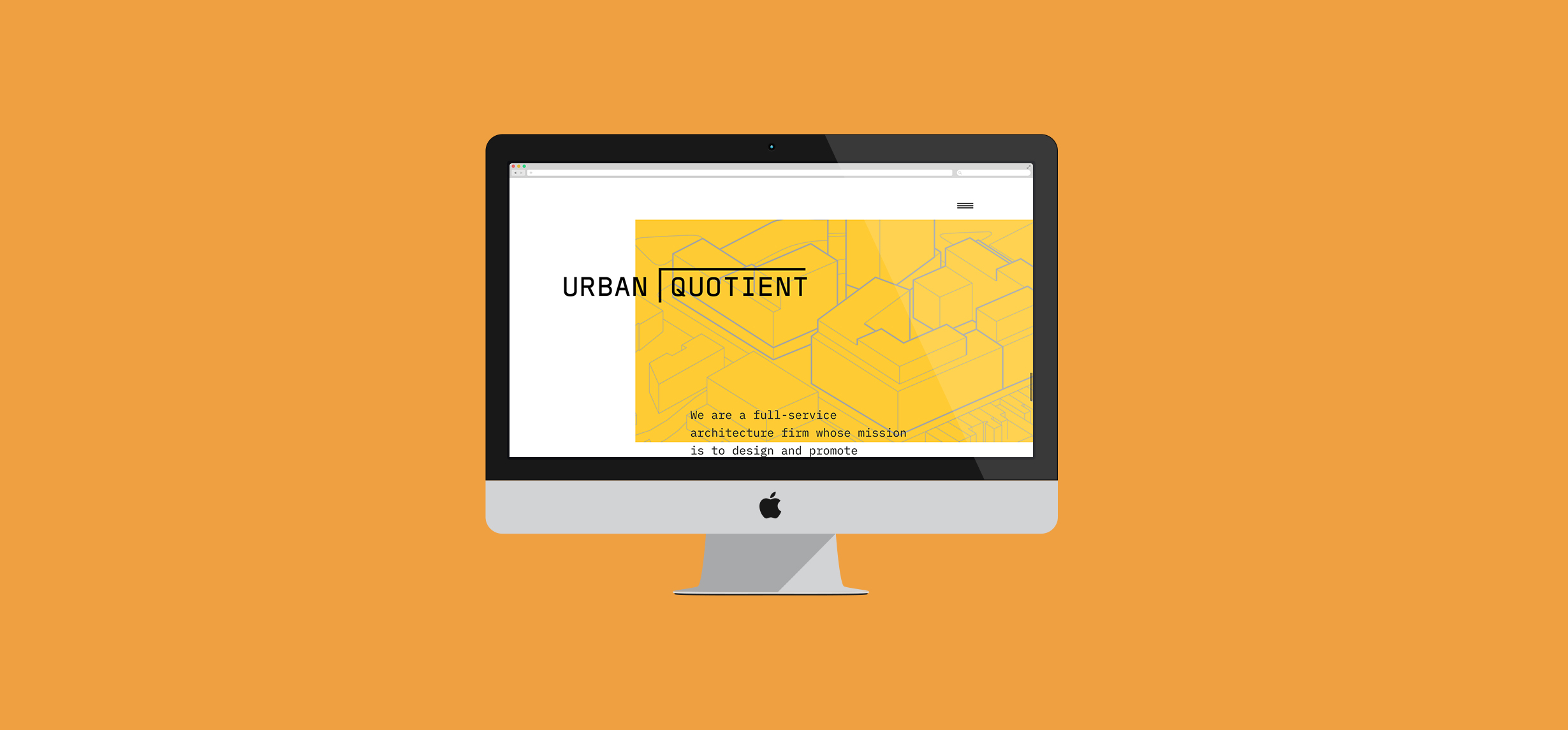 Urban Quotient
During my interaction design co-op at Ronik Design, we worked on this portfolio website for Urban Quotient, a Brooklyn-based architecture studio.
Work was done in collaboration with Ronik's Creative Directors, Nicole Barth & Roberto Gonzalez-Rey; Design Architect David Chapman; Product Designer Jared Pike; and fellow Interaction Design Co-op Paul Lawrence.
Research & UI/UX
Urban Quotient wanted a website that was heavily centered around the idea of the "quotient," and how images and text could be laid out according to that uniting factor on the website. To figure out the visual direction the client wanted to take, we conducted extensive research.
After presenting to the client, I and other members of the team began on initial wireframes for the website.
Design & Development
In fast-paced design sprints, we wireframed each screen of the web application collaboratively. We also worked with the client to finalize visual direction and website flow.
To include the idea of the quotient, the lines of a quotient were evoked in small details throughout the site. The unofficial brand color of Urban Quotient, yellow, was also brought in to provide an accent color to the predominant white & black color scheme.
Final Product
Taking feedback from the client, we refined the UX while moving into UI design. The focus was on a clean and functional interface, with personality brought in through details present in hover states, thoughtful layering of text & photo, and interaction with the logo placement.
You can view the live site here.